I just took out the remnants of purple nail polish on my fingernails. Now they look so clean and... normal. I guess I've been used to seeing purple everytime I look down for the past few weeks. Manicures are such a little luxury for us girls to indulge in.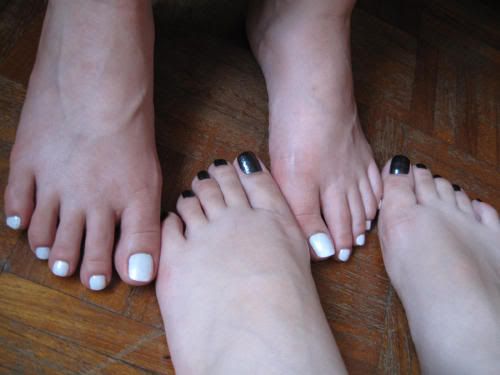 Our recent pedicure. Yin and Yang! My sister's toes and mine. =)
This is my birthday present to Wee! A mani/pedi! Now isn't that awesome?
3 guesses whose foot this is!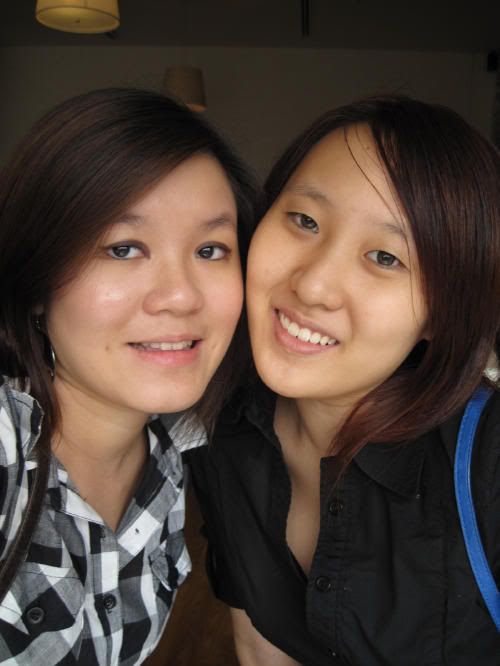 Anyway, the point of this post is not for mani/pedi-s. I've already talked about that some time back. The point of this post is to introduce one of the most orgasmic Oreo Cheesecakes EVER!
I used to think that Secret Recipe served the best Oreo Cheesecake. No where else could compare... and then I tried this one! It was cheesy yet moist. Flavourful with the crunchy Oreo bits infused in and the delectable biscuit base was heavenly! Confirm this will be my this year's birthday cake. ;)

Time to make you guys hungry again....
LO AND BEHOLD!



Anyway, aforementioned yummylicious Oreo cheese cake is from
Marmalade
. I usually go to the Bangsar Village 2 outlet but there's another one in KLCC if I'm not mistaken.
I promise you won't regret eating this one!
A must try!