Most of our lives are a series of images. They pass us by like towns on the highway. But sometimes a moment stuns us as it happens, and we know in that instant that it is more than a fleeting image. We know that this moment, every part of it, will live on forever.


Warning: Picture heavy post ahead. Aaah, I haven't posted one of these in a while have I?


Anyway, these are the moments that will live on forever from my month long break between semesters. It's a bit delayed but looking at these pictures brings back the holiday mood again which provides the perfect pick-me-up in the middle of slogging though this semester.


(And Gill, I know that anonymous in my chatbox is you. So don't complain I never put up pictures liao.)
My beloved Jowee's birthday pretty much kicked off my holidays (even though I had one last paper after that). It was wonderful being able to celebrate with her and even more awesome now since I see her everyday!
We must go for that mani/pedi Wee!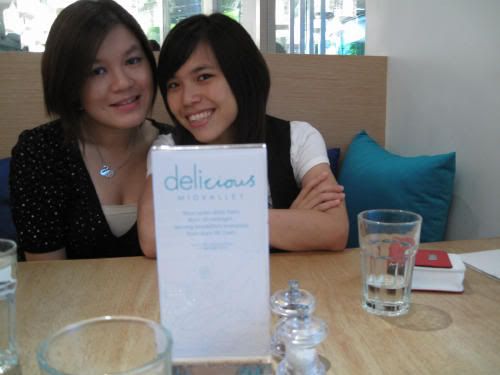 Darling Adele was next. We really do need to stop going to Delicious don't we?
Oh and I remember I met Kern Wen on that day too! It was nice meeting you even though your photography skills leave much to be desired! =P
Next up, planning Wai Yee's surprise birthday (which was er...how many months late again? Whoops. It's the thought that counts, I swear!)
That's us with our hard work!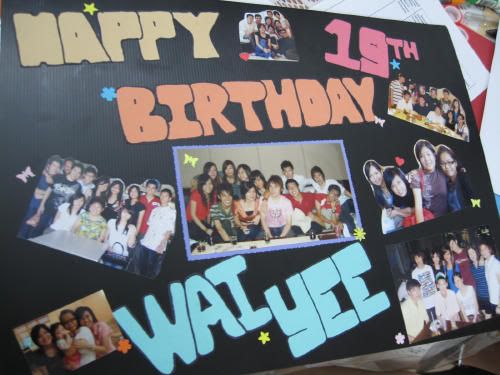 Oh, look how we've grown!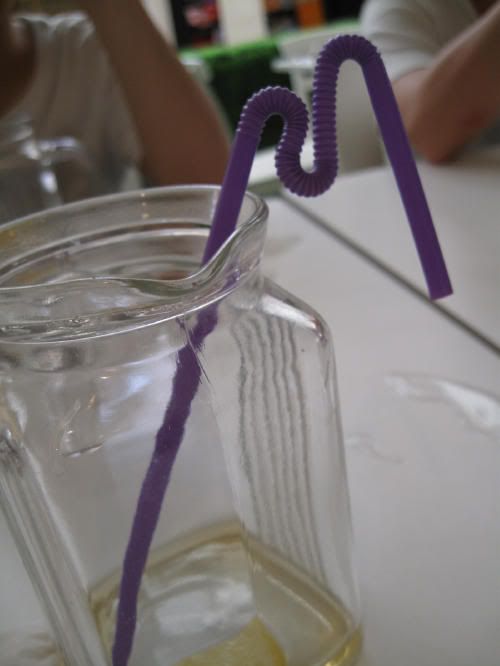 Anyway, we went to Full House for lunch and also to spend some time with Kia Shen who was back from Aussieland. Their straws are really addictive, everyone couldn't stop playing with them after we'd finished our drinks.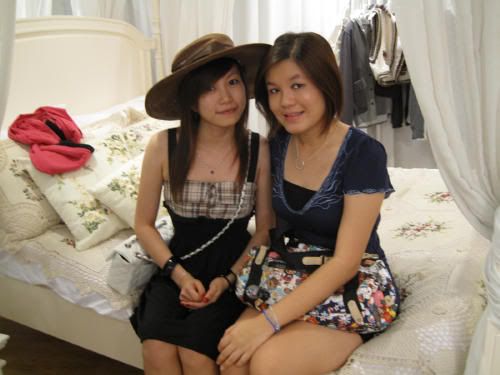 Belated birthday girl and I.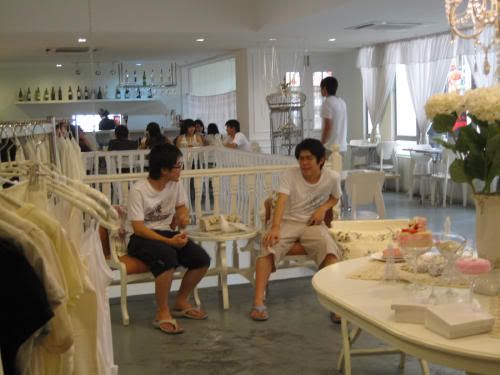 Oh and LOOK! I had to post this up. I think this is the first time ever that I've seen the both of them in shorts and slippers. They are usually so well-dressed! Yes, you can proceed to make fun of them now. ;)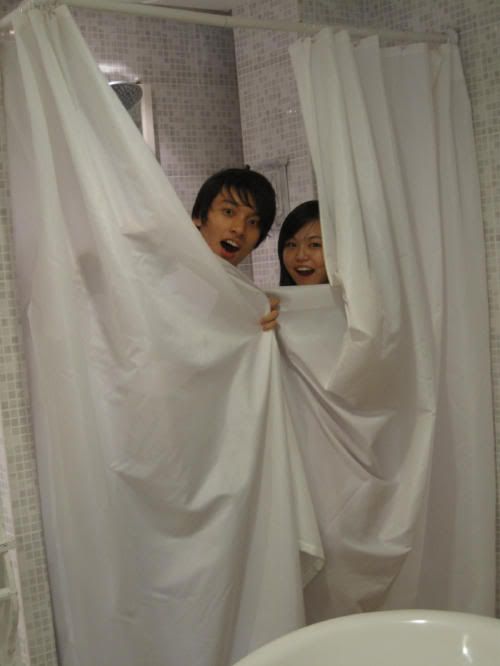 Caught red handed in the shower. Tsk tsk. KY, what will Han Yang say hmmmm?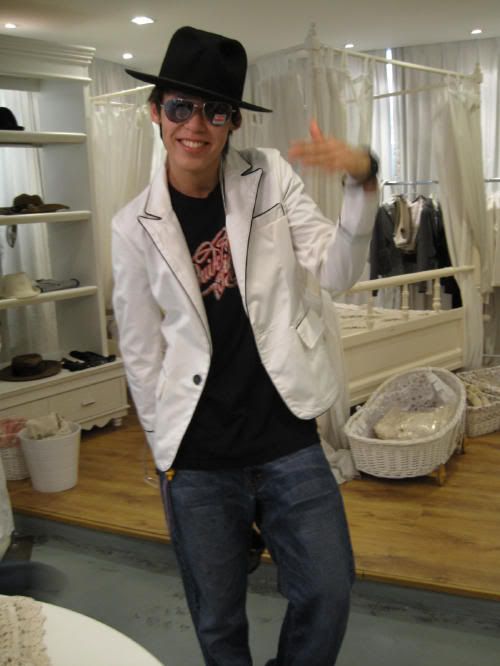 And this is Ri Hao, who looks quite like MJ in this photo I must say. And this was around the time the news of MJ's death broke. =/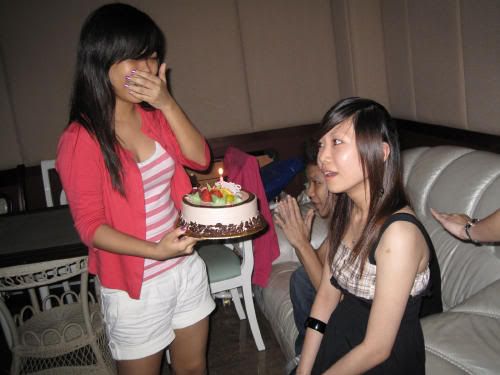 SURPRISE! Sorry we were so late but better late than never right?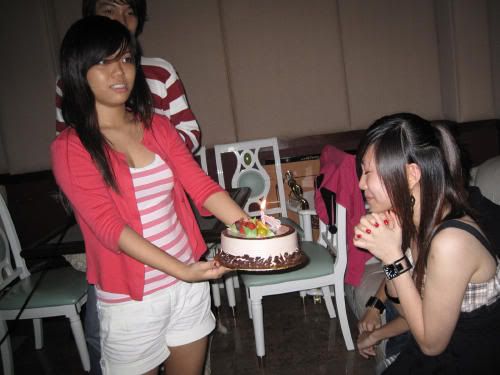 So now you guys know. If you really want to surprise someone, surprise them when they least expect it. Which would months after their birthday. Confirm your surprise will be successful. XD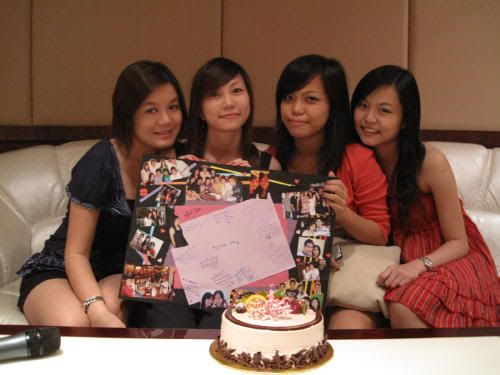 The girls.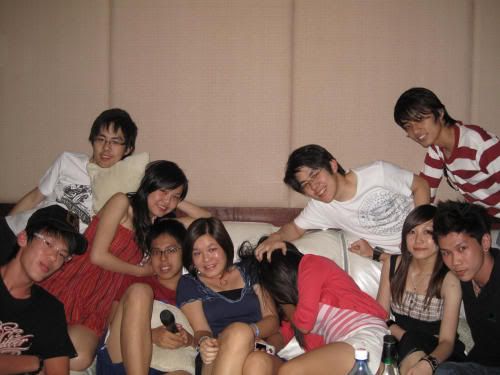 After a few round of playing King, this is what you get. Tomato red faces all round.
And Kia Shen who was super high that day kacau-ing Siok. In fact, that was probably the tipsiest I've ever seen him. =.=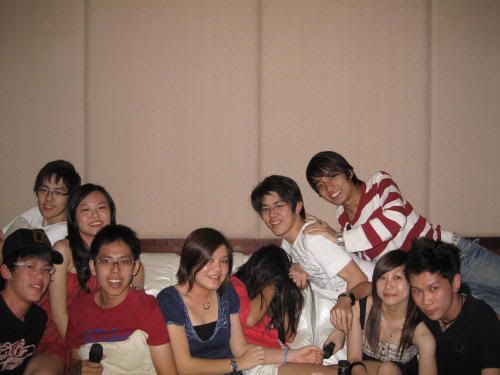 I have a whole series of pictures of them kacau-ing each other. >.<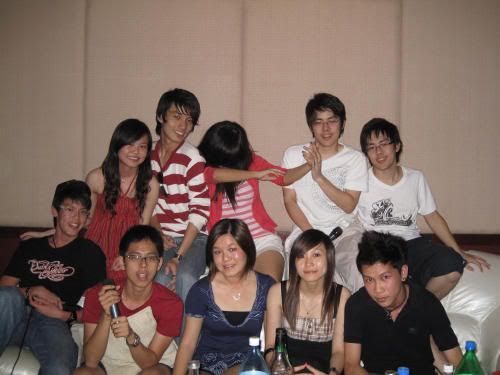 See what I mean?
Ohohoho! Bottoms up!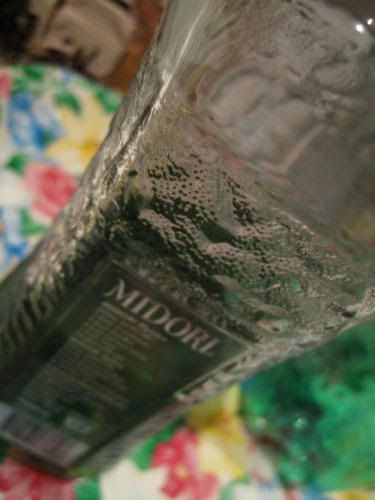 Midori.
Which in my opinion tasted like cough syrup. I know it's really expensive and all but still. Cough syrup! Supossedly, it tastes good when mixed with Coke. But we didn't have any that day.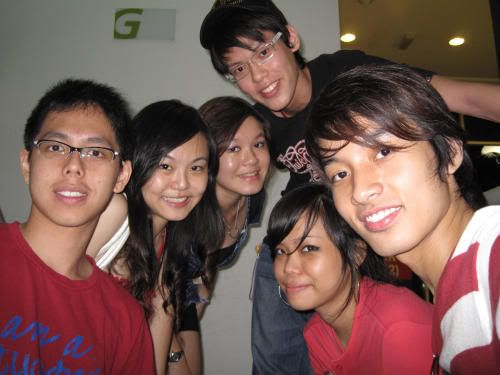 After that, headed to Jaya One's Duck King for dinner. Ah, fun times fun times.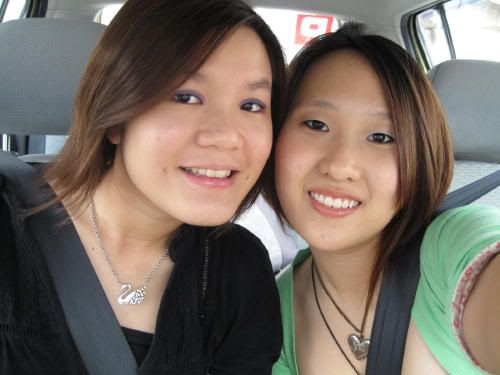 And here's Wee again. We were off to Bangsar for a shopping spree! And it was damn jammed so we camwhored! =D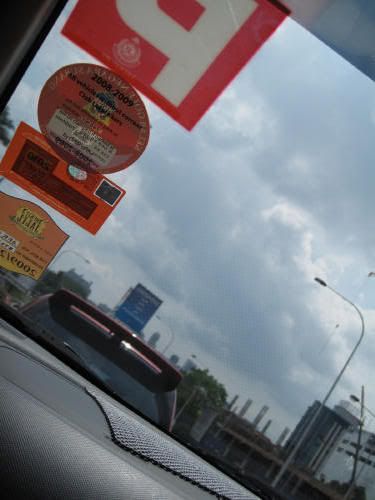 I like this pic. It's courtesy of Wee. Another year before that P sticker comes off. Le sigh.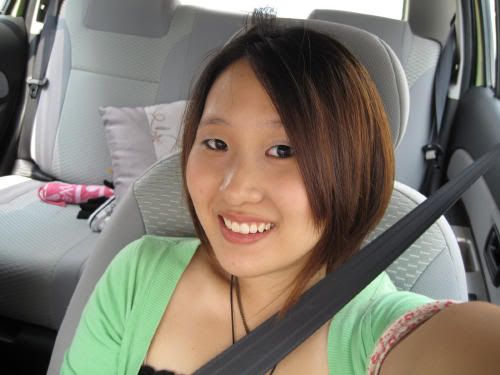 If you didn't already know, this is Jowee and we have been friends for 13 years and counting now.
She is the cutest ever goldfish I have ever known.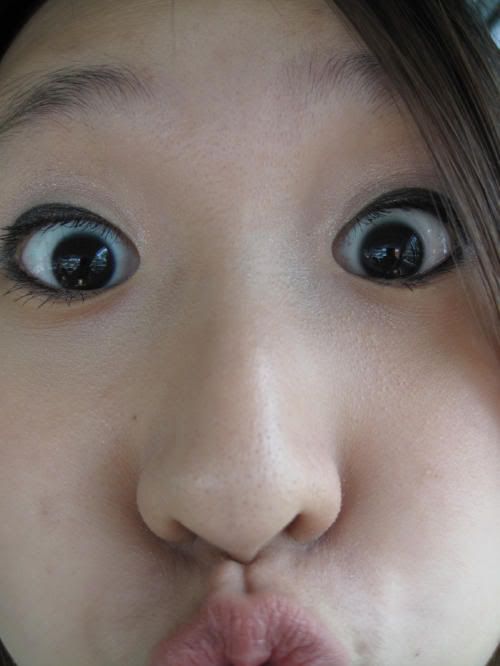 See what I mean? So comel.


As you all know, Wee and I go waaaay back and when we were younger, we used to have these 2 diaries that we would write in and exchange every 2 weeks or so just to keep in touch and update each other on our lives.


I flipped through the diaries again yesterday and oh, it was a blast of the childhood past.
Pages and pages filled with scribbles of our daily lives about boys, heartbreaks, family dramas, crushes, friends.
I feel so old just looking at it now. Oh, how we have grown and matured.


Oh hindsight though, some things still remain the same. Wee has always and will always be the more creative one, the dreamer, the optimist, the thinker, the artist. It is so evident now that I look back and see.


For example, this was written in 2006:


Jowee thinks:
People are beautiful

The world today is evil

People are too judgemental

People are too weird (and everyone is mentally challenged, since all humans are flawed anyway)

Pink brings world peace

Cartoons are cute and entertaining

Being young is WAY better than being old! (Don't wanna grow up)

Music has tremendous power

George Bush should rot in hell

Bigfoot could exist (Who has actually disproven it?)

The Olympic Games rocks

Blogging is wonderful

Nothing is impossible
and


Ah, doesn't this sound like the Jowee we all know and love?


"I wanna go online and blog my brains out"
-Tee Jowee


Wee, this was written in 2006 as well when you're internet was down. And ironically, I'm waiting for your internet to be fixed NOW, so I can have my dose of Jowee everyday!


(Wee, I hope you don't mind me posting that here!)