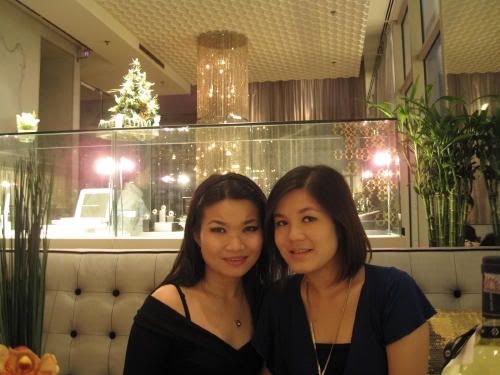 As I mentioned in my previous post, my birthday dinner was spend at The C.Club in Pavilion.
And it was a really good choice I must say- thank you minny!
The ambience was good with the pretty and shiny crystal chandeliers and Christmas music.
However, they seated us next to this table of er...for lack of a better word- ah bengs and ah lians who pretty much ruined the atmosphere with their incredibly loud conversation (in irritatingly horrible English mind you!) and their incessant flash photography. Sigh... oh well! That wasn't The C.Club's fault so... moving on!
After we sat down and placed our orders, it started snowing outside! And it snowed all throughout dinner. So awesome since we were seated next to the window and we could see snow float past us as we ate.
Totally did not feel like Malaysia what with the snow and the nice ambience. ;)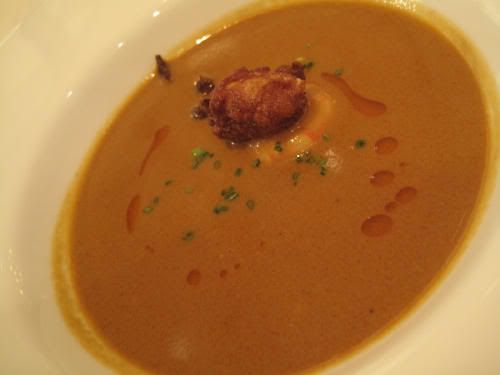 Anyway, we ordered a 4 course meal which cost us Rm154++ in total if I remember correctly. The set includes coffee/tea, juice, a starter, a soup, a main course and dessert! Very worth it if you ask me.
This was our soup- Shellfish Bisque with a dash of Cognac
It was so so SO flavourful and yummylicious man! Plus it wasn't watery or too thick- just right.
It had scallop, baby crab and prawn inside it as well which added to the flavour!
A must try if you ever go there.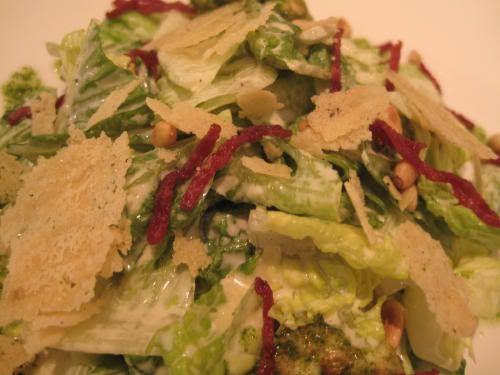 This was an extra order or Caesar salad that was really scrumptious too! They added pesto sauce in it which was probably what made it taste so different yet good.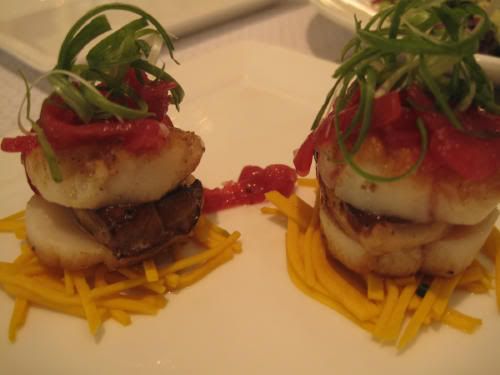 Scallop foie gras
The stringy orange bits are pickled pumpkin while the red stuff on top is onion marmalade.
I loved how the taste of everything combined and really exploded. Especially the foie gras, it was done to perfection and sandwiched between the huge scallop just added brownie points.
This was our mains- Pan seared salmon rossini (a chef's recommendation if I'm not mistaken)
It's basically salmon served with oxtail stew at the bottom and a juicy piece of foie gras on top.
It was heaven! I really really REALLY liked this dish. (I'm a salmon lover so I might be biased though =.=)
This was what Remy from Ratouille meant when he said cheese and wine produced fireworks. Because it was an explosion of taste and flavour on the taste buds!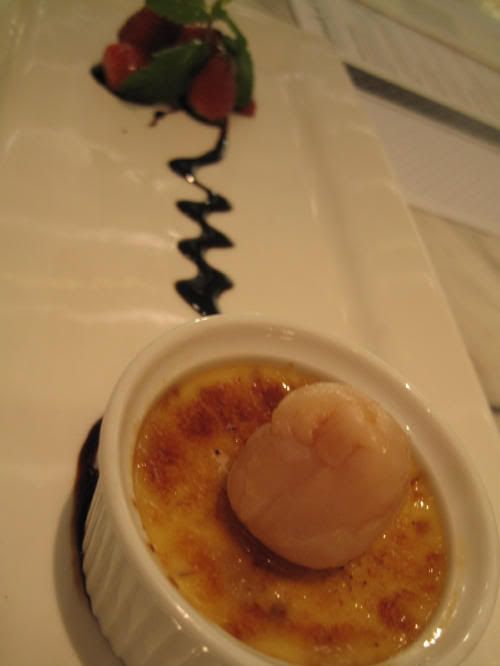 And to top it all off, Dessert!
Lavender and lychee creme brulee top with scorched balsamic strawberries
When my mom first decided she wanted this dish for dessert out of so many other delectable sounding choices in the menu I was a bit apprehensive. In my experience, anything lavender flavoured (other than tea) doesn't usually turn out quite well because it usually tastes really artificial. In addition to that, I'm not a huge fan of creme brulee either.
But as it turns out, I needn't have worried because I think this is the most awesome creme brulee I've ever eaten in my life! And that's saying something.
And it wasn't just me, my sister thought so too okay!
The lavender flavour was infused with creme brulee and it wasn't too overpowering- just subtle hints here and there. The crume brulee was super smooth and the balsamic strawberries added an interesting twist to the whole dish.
Overall, an awesome dining experience at The C. Club. It's probably a bit too expensive for normal meals but for special occasions, it's a pretty good place.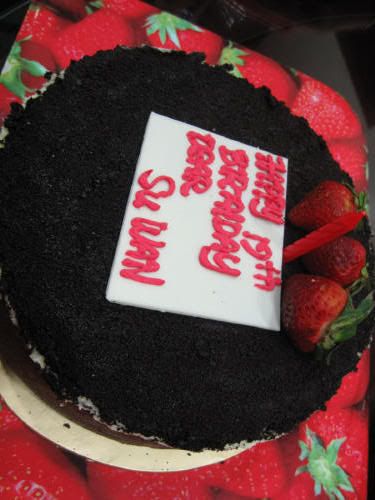 When we got home, we cut cake! The best Oreo cheesecake ever (as I have proclaimed before) is from Marmalade and it's my birthday cake this year! Woot! :D
My mom couldn't resist and stuffed the mushroom into the frame. Sigh... she is obsessed with all these ornaments I swear.
And THAT was how I celebrated my birthday- good food with the family.
Sleepover at Sheraton with the girls post coming up soon. Wait for it!